Education
In The News
Land Investor Features
Land Investor Guide
Enjoy Both Seclusion and Accessibility | New Mexico and Colorado
By Jim Vidamour, Fay Ranches Principal Broker, Licensed in New Mexico and Colorado
It is hard to deny that the recent pandemic has accelerated a trend that began a few years ago. The desire to own a refuge away from urban population density has intensified and is readily apparent in the sharp increase in ranch and rural property sales. What the savvy Buyer needs to realize is that he or she does not have to give up accessibility for the privacy and seclusion that they seek. Living on a mountaintop with limited year-round access and a 50-mile trip to the nearest town is not the only way to socially distance in a rural setting. There are properties in Colorado, and New Mexico that allow easy access, privacy, and superior connectivity options and are offered at a variety of price points.
New Mexico, The Land of Enchantment, is long known for its landscapes that range from vast deserts to open mesas to forested mountain land. In New Mexico, there are still large, intact legacy ranches in a time where increased populations have led to the fragmentation of larger ranches in more populated regions of the mountain states.
Sportsmen yearning for a "real hunt" look to New Mexico. Fewer people combined with favorable habitat and wildlife management have led to impressive Boone & Crockett rankings for elk, mule deer, and pronghorn entries. Read more about the landscape, sporting pursuits, and culture of New Mexico here.
Much of Fay Ranches' work in New Mexico is off-market and under the radar, involving unlisted confidential properties. We have select, large, off-market working cattle and recreational ranches for sale to offer and discuss with genuine legacy buyers. New Mexico ranches tend to be very accessible year-round, offer proximity to culturally unique towns, and offer the ultimate in privacy.
The Ranch at Angel Fire is a unique 186 parcel of land within the Angel Fire Resort. Total seclusion, yet minutes from an airport, golf & tennis country club, and a ski mountain. Zoned mixed-use, this property offers a variety of potential uses and may well be one of the only parcels of this type in the USA. Accessibility is year-round off a paved state highway. The culturally significant towns of Santa Fe and Taos are within easy drive times.
In the central and southern Colorado mountains, your family can experience the perfect recreational opportunities, mountain retreats, or the option to expand your ranching or agricultural operation. Our current listings, Strawberry Ridge Ranch, Bartlett Mesa Ranch, and 4K Quarter Circle Ranch, all are easily accessed year-round without having to cross high country roads and provide the ultimate in privacy. Each one of these ranches has an abundance of wildlife and offers excellent hunting or viewing.

The 4,100± acre Strawberry Ridge Ranch is one hour south of Colorado Springs, two hours south of Denver, and 30 minutes south of Pueblo,  all via Interstate 25. A short 15-minute drive from the interstate and you are on the ranch, defined by irrigated meadows, towering firs, and pines, rocky outcrops, sparkling ponds, a new 3500 sq ft log home, and spectacular views. The 275 acres/feet of deeded water rights make this a very special property. Nearby Rye and Colorado City offer all of the necessities one needs.
This beautiful New Mexico cattle ranch sits atop a high mesa with watered, open terrain that attracts big game, including mule deer and trophy elk. Boasting a convenient location, this private property offers a combination of serious ranching and great hunting. The grasses can carry 400 yearlings or 150 pairs from May to October, and three wells anchor a water system complimented by Soda Pocket Creek on the north and numerous stock tanks scattered across the mesa.
The 333± acres of the 4K Quarter Circle is near Parachute, Rifle, and several other small towns along Interstate 70. Grand Junction is less an hour away, and there are no mountain passes to cross to get to a magnificent timber-framed home, large shop/garage, and passive gas lease income.  The land is part of irrigated hay fields and the rest natural habitat. Direct access to BLM land and the elk and mule deer herds in the front yard make it attractive to hunters and wildlife enthusiasts.
In today's ranch market, you don't have to sacrifice easy access for privacy and seclusion.  You can have both.
Let the land experts at Fay Ranches guide your search for the perfect rural property in beautiful Colorado
Let the land experts at Fay Ranches guide your search for the perfect rural property in beautiful New Mexico
In a recent interview with Mansion Global, Greg Fay, Founder of Fay Ranches, expounded on the allure of the West. Taylor Sheridan's epic series, Yellowstone, and its spin-offs have people looking westward to wide open spaces. The pandemic brought on the unprecedented and unheard-of buying of ranches out west, sometimes sight-unseen. One ranch, in particular, […]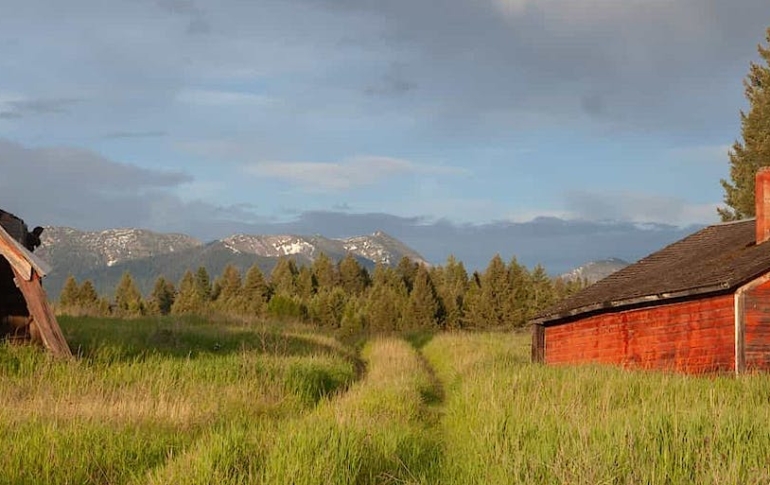 Renovating residential homes has been a hot topic for many years. Television has promoted the process of upgrading real estate through multiple shows across several networks. However, did you know upgrading and renovating farm and ranch properties has also become popular? The rising price of agricultural land has made it difficult for the average producer […]