Education
Investment
Land Investor Features
Land Investor Guide
Volume 1
Investing in Timber
By Dick Ludington, Veteran Land Broker
Veteran Land Broker Dick Ludington joined Fay Ranches in 2014, bringing over 37 years of experience in timberland, conservation, and recreational land transaction knowledge for public and private agencies to our team. His understanding of timberland investment has involved the buying and selling of millions of acres from California to Panama. The largest purchase and sale was 296,000 acres in New York, Vermont, and New Hampshire. Dick's current focus is on the Southeast, Northeast, Appalachia, and Upper Midwest. We recently sat down with Mr. Ludington and discussed his current take and future outlook of the timber market.
HOW STRONG IS THE TIMBERLAND INVESTMENT INDUSTRY, AND WHAT FORCES (MARKET OR NATURAL) MOST IMPACT IT?
The timber industry is unique and geographic locations largely determine the types of trees timber companies can produce, limiting the industries in which a company sells its timber. Cultivated and harvested for commercial purposes, timber is utilized in a variety of industries, such as lumber, paper, and cardboard. Additionally, timber has been recently used in the production of cellulosic ethanol, biodiesel, and low-carbon emission fuel pellets. There are three key sources of income and value appreciation in timberland investments: Biological growth-timber grows regardless of what markets are doing. In addition, timber increases in value per unit through ingrowth: as the log increases in size, the value per unit increases. A ton of pulpwood may sell for $6 per ton, while a ton of saw timber will sell for $30 per ton in the same geographic market. The timberland owner must precisely model the forest to maximize these biological returns. Real increase in the land value. Over time, the value of timberland has experienced real price increases for use as timberland, development land, and recreation land. Real increase in the price of timber. Timber values driven by domestic and international markets have increased over time. In all three of the value appreciation scenarios cited above, the timberland owner/investor can choose the optimum time to take advantage of market peaks and avoid market lows. There are opportunities to modestly leverage timberland investments, but again the forest must be precisely modeled to match the growth, yield, and harvest scheduling to maximize return. Timberland is a unique asset class that can provide recreational opportunities for generations of a family. Timberland is the ultimate green investment.
WHAT ARE THE MAJOR CHANGES YOU HAVE SEEN IN TIMBERLAND INVESTMENT OVER YOUR 37-YEAR INVOLVEMENT?
The availability of sustainable forest easement funds at national and state levels has increased dramatically. The government no longer has the desire to manage large blocks of forestland but still wishes to guarantee the public benefits that forests provide, particularly watershed protection. The funding provided by easement sales can have a positive impact on investor returns, particularly early in the ownership, where easement funds can dramatically lower the investor's cost basis. Remote sensing and GIS have made timber management more precise, transparent, and cost-effective. International markets have provided a positive impact on timberland investment returns. Forest Carbon Banks have had a major impact on timberland investments in California, and it is likely to spread across the country.
HOW DO I INVEST IN TIMBER?
TIMO Account. A TIMO account is a dedicated account with a timberland investment manager. It offers a good portfolio, but care must be taken to pick the right manager. TIMO Managed Fund. This fund offers limited control of the investment. However, pooled funds offer critical mass to buy larger properties. Fund of Funds. This is a very limited way of investing in timber that offers less control. It is typically low maintenance for you, but you have little control over the investment, and the fees can be higher. Public Equity. Buying publicly traded shares could be risky but offers a lot of liquidity. You are also very limited in what you can invest.
WHAT ARE OTHER WAYS TO DRAW INCOME FROM TIMBERLAND?
Besides harvesting timber, there are a number of services and assets that can produce revenue: Mineral rights. Some forests contain surface minerals, such as gravel, and natural resources, like natural gas deposits. Landowners can sell or lease access rights to these minerals. Recreational land leases. Landowners are able to charge groups and individuals for recreational land access to hunters and fishermen. Stream mitigation credits. Under the right conditions, these can help offset activities producing adverse environmental impacts. Right-of-way and access rights. Leasing land to power transmission lines, cellular phone towers, natural gas pipelines, and even wind farms are all viable options. Conservation credits. Landowners can receive credits for encouraging endangered species or biodiversity.
IS NOW A GOOD TIME TO INVEST IN TIMBER?
As the world economy recovers and the housing market starts to climb, we at Fay Ranches think now is a good time to begin thinking about an investment in timber.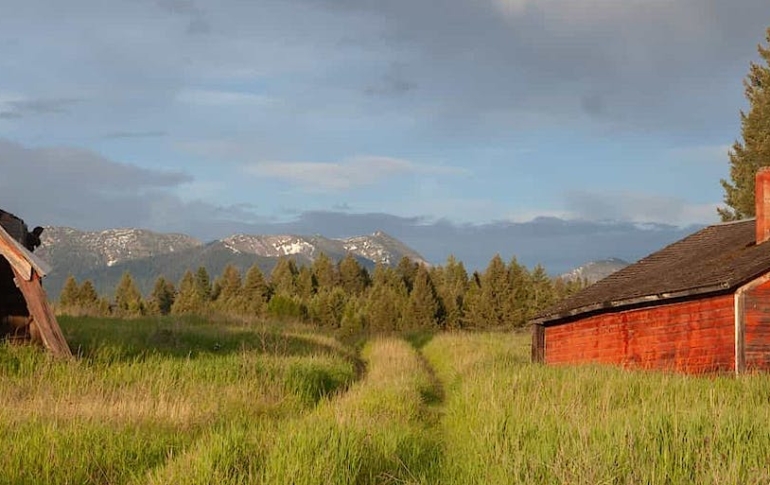 Renovating residential homes has been a hot topic for many years. Television has promoted the process of upgrading real estate through multiple shows across several networks. However, did you know upgrading and renovating farm and ranch properties has also become popular? The rising price of agricultural land has made it difficult for the average producer […]
It was once said, "The best thing about the land is the landscape." A good point, but what is also very rewarding is an additional return on your investment through special programs designed to protect and preserve that landscape. Many landowners are unaware of ongoing incentives for maintaining or enhancing certain portions of their property, […]