Education
Hunting
Land Investor Features
Land Investor Guide
A Day on Meandering Flows River Ranch
A video blog by Vinny Delgado, Sales Associate, Licensed in MT
I was sitting in the office on Thursday afternoon looking out the window more than I was looking at my computer screen.  My mind drifting to thoughts about my plans for the weekend; should I chase some roosters, cast a line, maybe go elk hunting?  I kept thinking of Meandering Flows River Ranch.  There are very few properties on the market that offer excellent upland bird hunting combined with almost 2 miles of a private trophy trout fishery.  "Why wait until the weekend?" I said to myself.
I popped my head into Greg Fay's office as I was willing to bet the farm he would say yes to my plans for a day at Meandering Flows River Ranch the next morning.  My hunch was spot on, and we made plans to leave the office around 9 am to make the beautiful hour-and-a-half drive to Martinsdale, Montana.  Greg asked his wife, Shannon, to join us – an avid wing shooter and fly fisher, and our Llewelyn Setters, Choko and Sydney, were more than happy to come along. We also decided to bring our two Llewelyn pups, Maisy and Finley; our plans were set.
We woke to a front moving through the Southwest part of Montana with windy conditions, but that wasn't going to stop our plans for the day.  We arrived at the ranch and decided to chase some Hungarian Partridge first, so we unloaded the dogs and headed off into the wind.   As usual, when hunting wild birds in windy conditions, the coveys were flushing wild.  All and all, we put up nine coveys in the morning, and we had excellent dog work and a wonderful hunt.  As good as the bird hunting was, it was tough not to notice the huge browns spawning in the creek.
We wrapped up our bird hunt around 12:30, compared notes on what we saw and how we would hunt the ranch next time, had lunch, and geared up for fly fishing.  Greg and Shannon took the lower mile of river, and I took the upper.  I had fished the property several times during the course of the summer, and it impressed me every time.  This day was no exception; there were an incredible amount of redds in the shallows with some monster brown trout keeping guard.  Both Greg and I turned and landed some great fish on the day, and Shannon noted the grins on our faces as we made our way back to our vehicles.
As the sun was setting on the drive back to Bozeman, I couldn't help but reflect on how blessed we are to spend time with good friends on properties like Meandering Flows River Ranch.   What a great day!
In late August 2021, as the world settled into the bottom half of the Covid pandemic, the sale of a 1952 Topps Mickey Mantle baseball card in near-perfect condition grabbed headlines when it sold for a staggering $12,600,000.00, making it the largest amount ever paid for a piece of sports memorabilia. In my last article, […]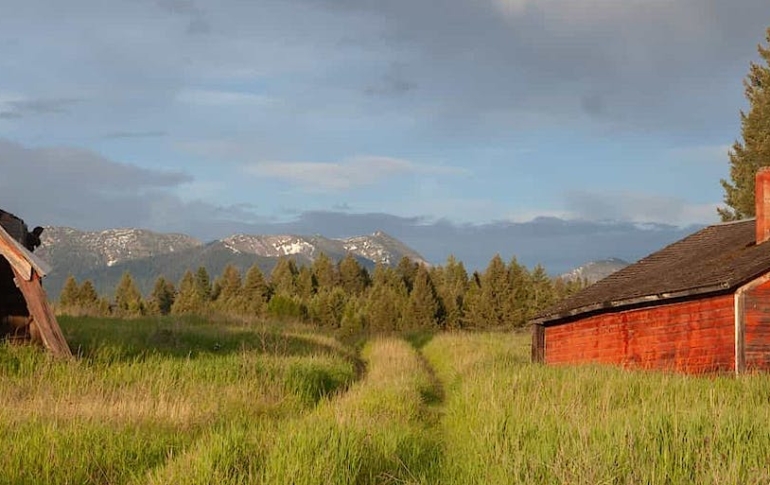 Renovating residential homes has been a hot topic for many years. Television has promoted the process of upgrading real estate through multiple shows across several networks. However, did you know upgrading and renovating farm and ranch properties has also become popular? The rising price of agricultural land has made it difficult for the average producer […]