Articles
Rockin 99 Ranch: A Bird Hunt for the Books
Late this summer, I had the privilege of listing the beautiful 1,612± acres that make up Rockin 99 Ranch near Roberts, Montana.  Though it also features a productive agricultural operation, as an avid outdoorsman, the more time I spend on Rockin 99 Ranch, the more I am impressed by its sporting attributes. The diverse topography that makes up the ranch provides everything needed to make it a stunning wildlife sanctuary. In August I saw good numbers of sharp-tailed grouse, Hungarian partridge, sage grouse and mourning doves on the ranch. Since then, I've been anxious to put my two-year-old pup Finley on the ground to really understand what the ranch holds in terms of numbers.
The 2018 upland season had been open for a few weeks, and I finally found a free afternoon to head for the Rockin 99 Ranch.  As we pulled into the ranch, the typical large covey of partridge that hangs out near the old homestead erupted and took flight. It didn't take long for Finley to start finding birds. In just a short afternoon's hunt, we put up several coveys of sharp-tails and huns.  Given the below-average number of upland birds across Montana this year, I was more than impressed with the sheer quantity of birds pointed and flushed on that afternoon.  In total, we flushed three large coveys of sharp-tails and two huge coveys of huns, which was twice as many birds as I had seen on a two-day trip to central Montana the previous week.
After a great afternoon, we made our way to my favorite glassing point as the sun began to set to see what might be roaming the sagebrush breaks of Rockin 99 Ranch.  The ranch holds good numbers of mule deer and white-tailed deer, and it is common to see elk crossing the ranch as they traverse through the area.  While taking in the vast landscape, I caught sight of several mule deer, including a group of five bachelor bucks, two of which were excellent representations of the trophy potential on the ranch. We made our way back to the pick-up as the sun faded behind the Absaroka Range and the evening began to chill off. As we drove towards home, I kept thinking about what a great afternoon it had been and the incredible sporting potential of Rockin 99 Ranch.
Rockin 99 Ranch is a rare piece of the west that offers a plethora of recreational and agricultural opportunities. It is located in a highly desirable and beautiful part of Montana that is private yet close to a commercial airport and other convenient services. There is world-class fishing within minutes of the ranch, excellent hunting opportunities on the property and throughout the area, and outstanding snow skiing within a short drive. With numerous ideal home sites which have commanding views in all directions and listed at just $955.00 per acre, one would be hard pressed to find such a superb year-round ranch with endless recreational pursuits at this price point anywhere in Southwest Montana.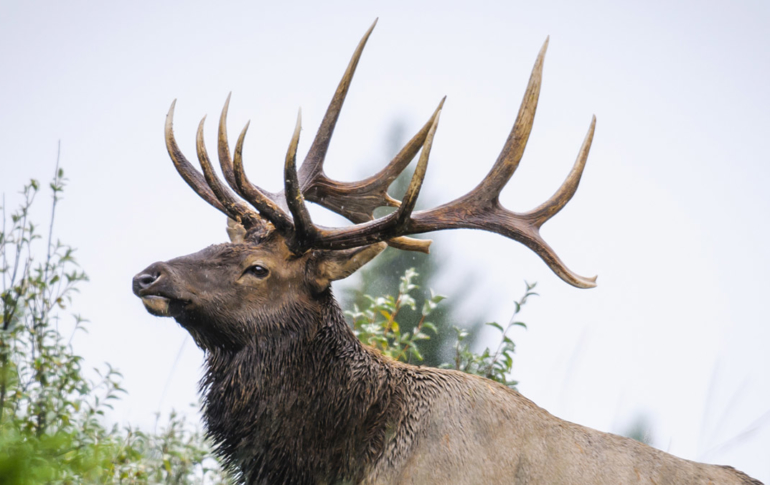 It's that time of the year to start considering your options for the upcoming big game fall hunts in Oregon. May 15th is the application deadline and I don't know about you, but it always sneaks up on me! There are a few changes this year to make note of. In my opinion, here are […]
Video blog by John Anderson, Broker Associate, licensed in MT, OR, ID It is truly difficult to describe the lifestyles of those fortunate enough to live in the Bitterroot Valley, except to say, "There is something for everyone." If you seek isolation and the peaceful serenade of wind whispering in the forest, you'll find it […]