Land Investor Features
Volume 1
Savvy Investors Look to Cattle Ranches
As featured in Land Investor Magazine Vol. 1
Buying a ranch is often the culmination of a lifelong dream for many of our clients. Carving out time to revel in the peace and solitude of sprawling acreage, as well as owning a unique place where unique memories are created in the outdoors, are some of the top reasons that our clients come to us to connect them with the perfect ranch. There are many types of ranches and farms available for sale, and we aim to educate our clients as much as we can about trends in the market and the multitude of benefits that come from owning a ranch.
WHAT IS GROWING RIGHT NOW
Cattle ranches are experiencing steady and attractive growth as, in the current market, there is a "perfect storm" of factors that are driving up the price of cattle. After the economic recession in 2008, demand for expensive meat decreased dramatically. Demand for beef shrunk, and prices were suppressed, which led to the supply of domestically raised cattle to shrink. US beef producers began finding other markets for their products abroad, which led to a limited supply of homegrown beef in the U.S.
As the United States came out of the financial crisis around 2011, demand grew for domestic beef again. Yet the supply of cattle was still so low that, over the ensuing years, cattle prices doubled and, in some cases, tripled every year since 2011. For example, in 2011, a 900-pound steer was worth $1.10 per pound. However, since demand is back up, it is now worth $2.50 or $2.75 per pound, which is nearly triple what it was only four years ago. Another factor in this "perfect storm" is the high valuation of mother cows, also known as replacement heifers or brood cattle. Because cattle prices, in general, are so high, the replacement heifers are worth a lot more money to be processed than they are to be raised to bear their own calves. Therefore, brood cattle numbers are staying stagnant, which means cattle supply isn't growing. The demand remains high, supply remains low, and the market is currently supporting the maintenance of this trend over the next few years.
WHY CATTLE IS A GOOD INVESTMENT
Cattle ranches are historically relatively safe in the larger ecosystem of real estate. They're a good investment now because prices are rising both for cattle and the property on which to raise cattle, the economy is growing and projected to continue growing, and the market for cattle is on track with this growth. Looking back to 2008, when the real estate market collapsed, most farm and ranch grounds remained stable and lost little value, if any at all. When the economy picked up again, cattle ranches and farmlands grew again along with the rest of the economy.
WHY CENTRAL OREGON MAKES SENSE
When many of our clients envision Oregon, they see a big city with lots of green trees and consistent rain. However, the eastern two-thirds of the state, where most of Fay Ranches' properties are located, is very dry. Central Oregon's landscape and climate is similar to the high plains of the Mountain West. There are streams and rivers that flow abundantly through many of our properties. It's also extremely agricultural. There is no traffic, there is no bustle, and there is certainly no waiting in line at the gas station (if you can even get to a gas station quickly). One of our favorite sayings is that in Central Oregon, "it can be two or three hours to a gallon of milk." That is a true testament to the remoteness of our properties.
WHAT YOU NEED TO KNOW BEFORE PURCHASING A CATTLE RANCH
From an investment standpoint, you need to know how many head of cattle your ranch has, how many head of cattle it can support in the future, and the amount of labor it takes to make a productive ranch. You should also know the production levels on the prime farm grounds. You need a really good snapshot for what it's going to take to operate and run that ranch year-round and also what the production outcome is going to be. An equally important question to ask yourself is, "At the end of the day, what do I want my life on the ranch to look like?" Are you looking for a place to take your family in the summer? Do you want there to be a gaming aspect of the ranch? Do you want to have streams to fish in and woods to hunt in? Do you want to know your neighbors, or do you not even want to see anyone except your ranch manager?
Consider your lifestyle goals and be sure the ranches you're considering fulfill these needs.
In late August 2021, as the world settled into the bottom half of the Covid pandemic, the sale of a 1952 Topps Mickey Mantle baseball card in near-perfect condition grabbed headlines when it sold for a staggering $12,600,000.00, making it the largest amount ever paid for a piece of sports memorabilia. In my last article, […]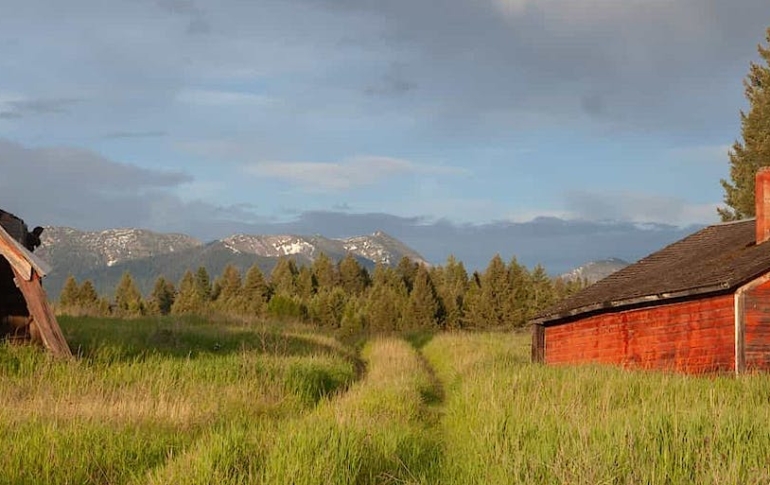 Renovating residential homes has been a hot topic for many years. Television has promoted the process of upgrading real estate through multiple shows across several networks. However, did you know upgrading and renovating farm and ranch properties has also become popular? The rising price of agricultural land has made it difficult for the average producer […]