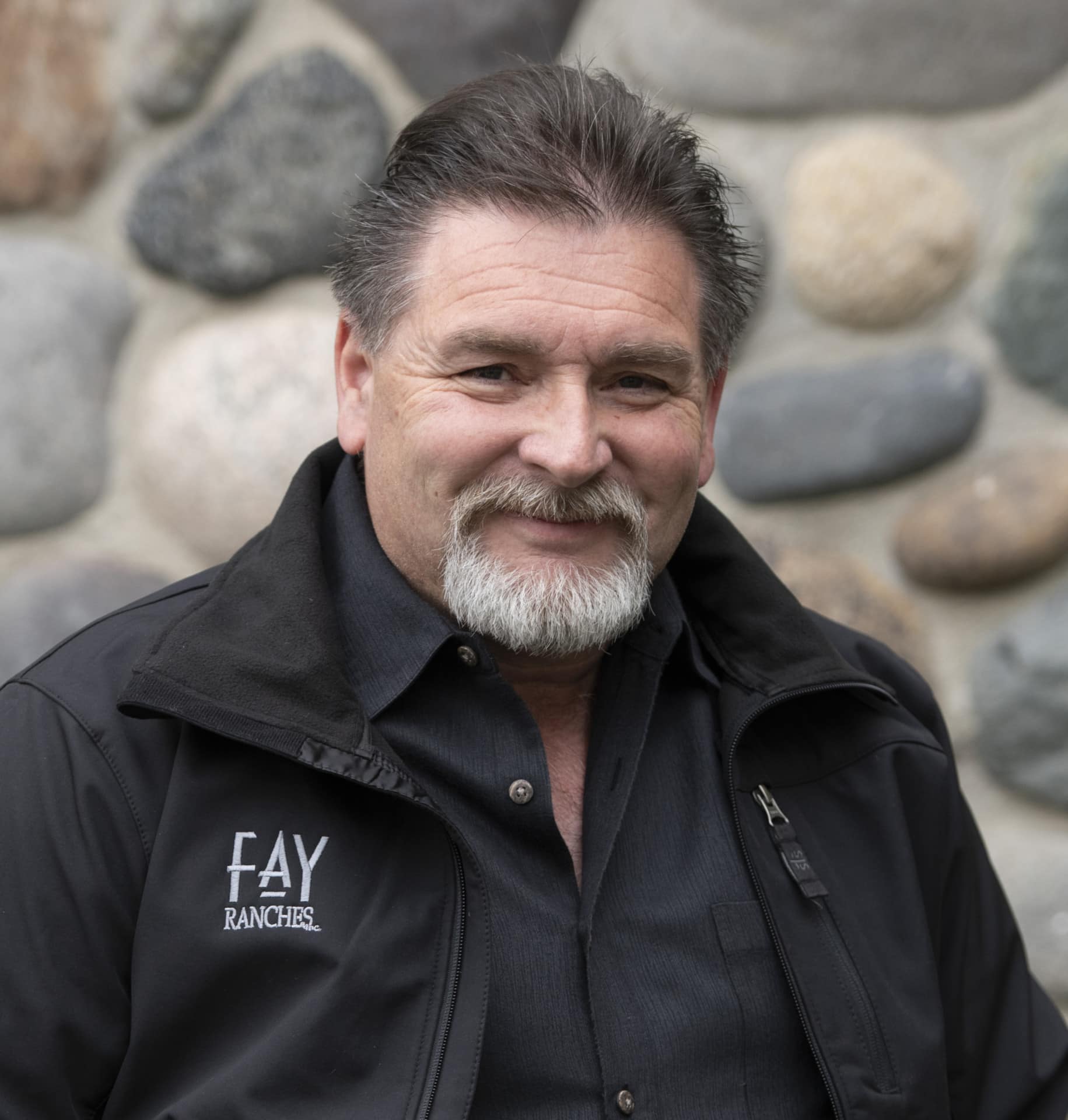 Troy Dana
Designated Broker
Licensed in: WA, AK
Troy has enjoyed thirty years of selling land in Washington State and the Pacific Northwest. He is the former President/CEO of Hodges Gilliam & Dana and, more recently, the President/CEO of AGNI Energy, Inc. Troy led both firms from concept to revenue.
Troy specializes in natural resource real estate transactions, as well as in recreational land, farms, and ranches in Washington. He is a Washington real estate agent who has closed approximately one hundred fifty-five thousand acres all over the Pacific Northwest, including complex conservation easement sales and land exchanges from one thousand to twenty thousand acres.
Troy was approved by the Washington State Bar, as well as by the Department of Licensing, to teach Continuing Legal Education and Continuing Real Estate Education in matters regarding timber real estate sales and other specialty forest products.
Troy is the very proud father of his only child, Jessica, and husband of Pamela, his wife of thirty years (they met on the school bus!). Troy is an avid outdoorsman. As a former Tow/Tug Boat Captain in Alaska, Troy has seen first-hand the impacts of climate change. When Troy has some spare time, his hobbies include taking Beaux for rides in the Ranger and custom woodworking.
Washington Office
10548 Carney Dr. SE
Olympia, WA 98501

Alaska Office
721 Depot Dr.
Anchorage, AK 99504
Testimonials for Troy Dana
I came to know Troy at the end of 2019 and he has since then become my Real Estate Broker for the sale of properties I own. I have worked with and hired many Real Estate Agents over the years and Troy supersedes them in all aspects. Troy investigates and researches all aspects of your property to formulate the best and most valuable plan in bringing your property to the Market and therefore presents the best and honest Sales Contract. He works, seeks out, and questions any and all important agencies that may benefit in the process. He has worked successfully with large Timber Companies, such as Plum Creek Timber Co. Inc., to complete complicated sales. He is persistent, relentless and patient in the process. Troy Dana always finds a way to solve negotiating problems that inevitably arise in large land sales. Troy Dana presents himself professionally, well versed in knowledge of all aspects of large land sales. Troy Dana is always immediately available. When Troy Dana is working for you he goes the extra 2 miles!
Troy Dana worked tirelessly for me to accomplish the sale of part of my 1,739 Acre Ranch in Tenino, Washington. [This property is a] 52 Acre, 43 building Equestrian Center with mostly older buildings, built in the 50's & 60's. The Equine Estate market is lower demand in today's market. [The buyer] required a lot of Troy's time - months to put the deal together. There were many ups and downs and buyer fatigue, but Troy always found a way to keep the buyer at the table. To give you one example: Towards the end of the battle there was a one month negotiated easement agreement between the Buyer, Conservation fund/WDFW, myself and 3 Attorneys to reach an agreement we all would accept. Only Troy could have navigated this impossible task but he did with maybe a few more grey hairs. To sum it up, Troy has exceptional understanding of complicated [Real Estate] situations, contemplates deeply on how to resolve problems and defects that always arise and always keeps his cool and professional posture.
I recently had the pleasure of working with Troy Dana and Paul Valentine of Fay Ranches. They were both excellent to work with. Throughout the transaction they maintained open communication, were approachable, prompt and consistently kept us up to date with what was going on. There were several moving parts and different parties involved, which at times made it quite challenging. However, with Troy and Paul's knowledge and expertise, they handled the transaction with ease. They were able to navigate and guide all involved, while keeping the bigger picture, and end goal in mind. They genuinely listened to our needs and addressed each and every one of them. Consistently reassuring us our voice was being heard. I admired their positive outlook and honest disposition, but was most impressed with how they were able to creatively resolve issues to ensure all parties were satisfied and relentlessly worked to get this deal closed. I look forward to working with them again in the future!
I have worked with Agent Troy Dana on many transactions, from the simple to the highly complicated and fraught. Troy does not waste time or belabor unnecessary points, allowing transactions to be as straightforward and efficient as possible. However, Troy also does not fail to engage in transaction details and complications when necessary, always with the goal of getting the best deal for his client in the end. He is aggressive and tireless in his service to his customers. I highly recommend Troy Dana for any real estate transaction up to and including the most complex.
7 Active Properties Listed by Troy Dana
4 Listings Sold by Troy Dana
Articles Authored by Troy Dana