Education
Land Investor Features
Land Investor Guide
Volume 3
Bozeman Past: "12,000 Friendly Folks And A Couple Of Old Soreheads"
An Interview with Russell Westlake, Owner of Bridger Shadows Farm
We sat down with Russell Westlake, the owner of Bridger Shadows Farm, a 735-acre property listed in three parcels with breathtaking views of Bozeman, Montana. Mr. Westlake is a lifelong member of the Bozeman community, and we spoke to him to gain some perspective on the history of the area and the legacy of a native Montana farmer. Mr. Westlake served on Bozeman's ACS committee for nine years in the 1980s—the longest period of time one can serve on the committee—working on the dairy buyout program, Conservation Reserve Program and other government farming programs. Mr. Westlake was an active member of Gallatin Valley's farming community and has a clear love for "the best soil in the valley" in Bozeman, dedicating his life to studying farming practices in the Gallatin Valley.
TELL US ABOUT YOUR FAMILY'S HISTORY IN THE BOZEMAN AREA.
My family first came to Bozeman from Iowa on a train in the late 1800s, my great-granddad bringing his wife and five kids with him. They had a dairy farm on Peach Street, bottling the milk and delivering it door-to-door. You can still find some of the old Westlake Dairy bottles floating around the country. He was also one of the first investors in the Baxter Hotel in Downtown Bozeman, which was renovated not long ago. My dad grew up on the farm and decided to stay in agriculture, as did two of his three brothers. My parents bought the house where I was raised in 1945 and started farming at that time. Before they purchased it, half of the property was homesteaded, and the other half was owned by the railroad. Over time, they bought neighbors' places, and at the peak of their ownership, my parents had about 1,800 acres of land. My father also worked extensively with Montana State University developing new grain varieties for seed stock.
WHAT WAS YOUR LIFE LIKE GROWING UP IN BOZEMAN?
I was born and raised in this place, so I'm a true native Montanan. I've been here all my life except for six months on active duty. My grandkids asked me what sports I played growing up, and I told them I didn't; I worked. They can't really understand that. I graduated high school in 1966 and did my active duty in the National Guard and then came back and met my wife in 1967—she had just graduated from high school, and I'd been out a year. I had completed a couple of quarters at Montana State University, studying agricultural production and animal science. We were married a year after we met and moved up on Summer Cutoff Road and had to gravel the road so we could get to our house since we were the only ones up there at the time.
WHAT ARE THE MOST SIGNIFICANT CHANGES YOU'VE SEEN IN BOZEMAN IN YOUR LIFETIME?
I can remember when there was only one light higher on the hill above our property, and now there's a maze of houses up there. I knew all the neighbors and recognized all the cars that went by. That has changed; the city has grown, and the lights in Bozeman all run together now. Back in the day, the sign on East Main Street said, "12,000 Friendly Folks and a couple of Old Soreheads." There was a drive-in movie theater, which is gone now. On the farm, the earthquake of 1959 activated multiple springs on our property, and we suddenly had water running where we never had water running before. There is a lot less runoff in the springtime than there used to be, probably due to less snowpack and better farming practices. Growing up, we would have water running over the roads in the spring. I still love this place—we spend our winters in Arizona now, but I could still live in Bozeman full-time.
WHAT ARE SOME OF YOUR FAVORITE MEMORIES OF BRIDGER SHADOWS FARM?
I liked horses and used to ride every night on the property growing up. I liked the cattle, liked the livestock. We have also enjoyed great hunting on the property over the last 30 years. We see deer, elk, antelope, Hungarian partridge, pheasants, moose, and an occasional bear roaming. I saw two elk a few days ago, both cows, and one wasn't fifty feet from me, frozen like a whitetail deer—I'm guessing she had a calf in there. There's a lot of game out there and just tremendous wildlife viewing and scenery. Most people driving by on the main road don't have any idea what's up there on the ranch.
Bridger Shadows Farm is offered for sale in its entirety or in 3 separate parcels.
Please click the links below for more information.
Bridger Shadows Farm
Valley Views at Bridger Shadows Farm
Aspen Draw at Bridger Shadows Farm
Lookout Point at Bridger Shadows Farm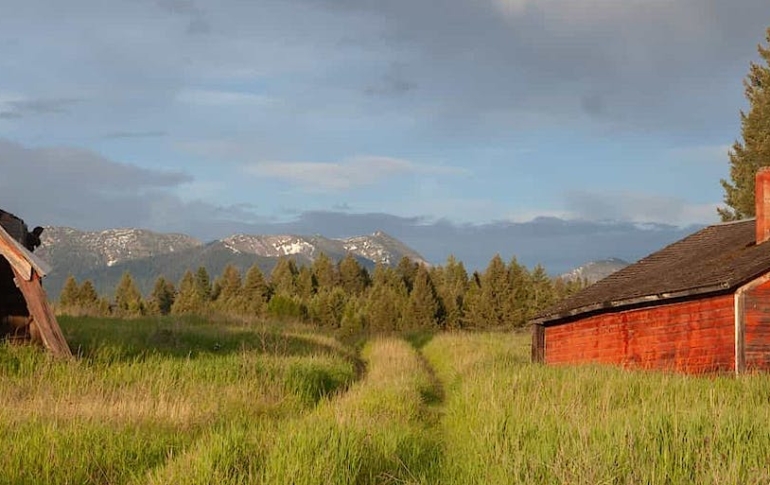 Renovating residential homes has been a hot topic for many years. Television has promoted the process of upgrading real estate through multiple shows across several networks. However, did you know upgrading and renovating farm and ranch properties has also become popular? The rising price of agricultural land has made it difficult for the average producer […]
It was once said, "The best thing about the land is the landscape." A good point, but what is also very rewarding is an additional return on your investment through special programs designed to protect and preserve that landscape. Many landowners are unaware of ongoing incentives for maintaining or enhancing certain portions of their property, […]