Education
Land
Land Investor Features
Land Investor Guide
Volume 4
Good Fences Make Good Neighbors
An article written by Rick Kusel, published in Volume 4 of the Land Investor
Jean-Jacques Rousseau said, "The first man who, having fenced in a piece of land, said "This is mine," and found people naive enough to believe him, that man was the true founder of civil society."

 
Growing up with my grandparents on our grain and livestock farm in Iowa, my grandfather had many sayings, but one that stuck with me that he consistently said was, "good fences make good neighbors." I remember many long, hot days of walking the fences of our farm with a tin bucket filled with fencing staples, wire ties, fencing pliers, and a claw hammer, making sure that the fence was secure enough to keep our livestock in and keep the neighbor's livestock out. 

 Today, "good fences" are hard to find, considering many are decades old and often neglected. Mother Nature and her harsh elements, livestock, wildlife, and trespassers have all taken their toll on the fences over the years. 
In the western United States, many states are considered 'open range," meaning that livestock roam freely regardless of who owns the land, and you must put up a fence to keep animals out rather than to keep them in. Since the 1980s, many western states have passed laws that require landowners to fence roads and highways. The degree to which a landowner is responsible or liable for his or her livestock can vary from state to state. As a landowner, it is essential to familiarize yourself with your state and local fence laws.
"Good fences make good neighbors" is more than just a saying, it is a reality in many places. Fences probably date back as far as prehistoric man and were typically a protective barrier of sorts. As livestock became domesticated, fences were used to contain animals in a relatively enclosed area. The invention of "barbed wire" or "barb wire" in the late 1800's forever changed the western United States, converting open range and free grazing to private pastures. Ranchers also hoped that fencing would slow the growth of settlers moving west looking for farmland.
Fences have been constructed in various ways and with many different materials over the ages. Stone fences were built in the Bronze Age, indicating that the builders weren't planning on leaving their land any time soon. Anglo-Saxons were known for growing dense hedges for fences that were beneficial to the surrounding ecosystems, including crops, soils, and wildlife that lived within.
Today, we construct most farm or ranch fences with either wood or steel posts placed at a reasonable distance apart, depending on the lay of the land. They typically use barbed wire, and in some areas,  high tensile smooth wire. We tend to build yard or corral fences with sturdier wood or steel rails. The type of fence you choose will depend on your personal desire and what uses it will have. 
There are many reasons to have a good fence. Nothing dresses up a farm or ranch better than an aesthetically pleasing and fully functional fence. It can change the landscape for the better and increase the property value. On the other hand, a broken or run down fence can make the property look abandoned, can be a safety hazard to livestock, and can decrease the property value.  
A solid fence is essential to any livestock operation. It helps keep animals contained, and is beneficial in keeping livestock near water sources. Also, cross fencing helps with rotational grazing and better utilization of grasses or crops; all of which will increase your bottom line when owning an operating farm or ranch. 
Having proper fencing will also make your property more secure. It places a definite border between your property and your neighbor's, discourages trespassing, and ultimately gives you peace of mind. 
If you are a current farm or ranch owner or contemplating becoming one, you should heed my grandf

ather's advice and make sure you have a good fence. It is worth it.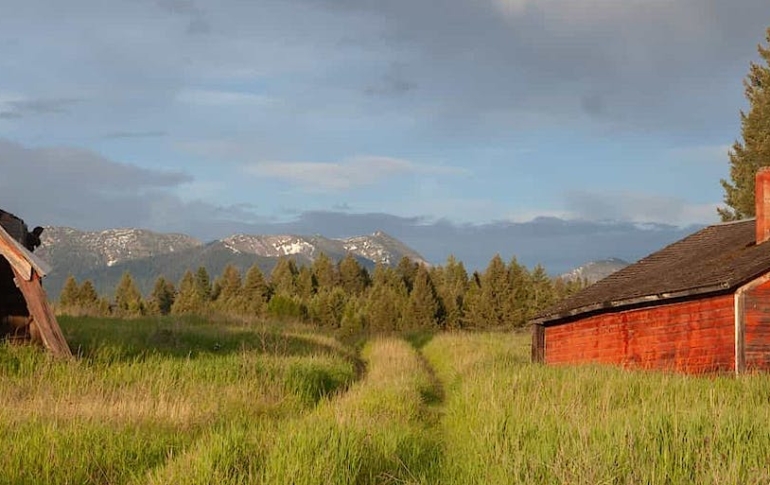 Renovating residential homes has been a hot topic for many years. Television has promoted the process of upgrading real estate through multiple shows across several networks. However, did you know upgrading and renovating farm and ranch properties has also become popular? The rising price of agricultural land has made it difficult for the average producer […]
It was once said, "The best thing about the land is the landscape." A good point, but what is also very rewarding is an additional return on your investment through special programs designed to protect and preserve that landscape. Many landowners are unaware of ongoing incentives for maintaining or enhancing certain portions of their property, […]