Education
In The News
Land Investor Features
Land Investor Guide
Volume 4
Legendary Guns From A Legendary Outfitter
It might only be just over one year old, but Texas-based outfitter Gordy & Sons boasts one of the finest collections of guns anywhere in the world, specializing in unique products that help you get the very best from every adventure.
Expertise, attention to detail, and a deep understanding of the market are what set Gordy & Sons apart from other outfitters, meaning it can offer some of the finest guns to be found or, indeed, help develop new ones.
Such is the family-owned company's passion for hunting and fishing and skill at sourcing such items. It has been drawing customers – and products – from across the globe ever since it opened back in May 2017.
Retail manager Mike Burnett guides us through some of the top guns that are in the stunning gunroom or expected in very soon.
Rizzini Regal Extra
By the time you read this, the first prototypes of this stunning gun will be with us at Gordy & Sons. Such is our desire to offer unique items that we have worked very closely with the Italy brand to develop this exclusive gun, available as both side-by-side and over-and-under option, with hand engraving and a rounded action with side plates boasting a deep-chiseled game scene.
Key to its success will be that we have asked Rizzini to scale every frame. We started with Mr. Gordy's favorite caliber – .410 – but from there, we will be offering any caliber the customer requires along with a huge range of options, from barrel length to single or double trigger, all designed by us to make it a great custom gun.
In addition, we've been working hard on a Stephen Grant-inspired sidelock side lever. Although this Rizzini isn't available just yet, we hope to have it in a choice of gauges, including 16 and 20, soon.
Rigby Rising Bite Double Rifle
One of the most famous double rifles ever made is being manufactured once more after a break of more than 80 years, and we couldn't be prouder that our relationship with John Rigby & Co allows us to offer such London's best guns pretty much exclusively in the USA. Its history alone, not to mention the work that has gone into the new models, makes this a truly iconic rifle that is now available to a new generation of hunters. The name comes from the unique vertical-bolt locking system, and uniqueness is what Gordy & Sons is all about.
Rigby Highland Stalker Rifle
Few names in shooting are as iconic as British adventurers Jim Corbett and Karamojo Bell, and they often favored smaller caliber rifles during their trips. Rigby's name is synonymous with larger caliber rifles, but the response to its commemorative Corbett rifle encouraged the firm to model the Highland Stalker on the look of the original .275 Rigby. The vintage look and its nod back to the birthplace of stalking in Scotland make this a much sought-after product. Of course, here at Gordy & Sons, we're not content with just selling a fantastic Rigby rifle and that little slice of history; we want to offer even more, so buyers of the Highland Stalker also get a limited edition print from renowned South African-born artist David Southgate.
Beretta SO Sparviere
When it comes to top-quality and stunning workmanship showcasing centuries of tradition, the Sparviere (Italian for hawk) is right up there as an heirloom-quality work of art. Its fantastic hand-engraving and superb finishing, not to mention its unique sidelock action, make this a premium over-and-under which we are delighted to have available. What we really love about this gun is the fact that its design allows the user to not only marvel at the external appearance of the action but also to consider the beauty of the receiver's inner parts.
Gordy & Sons' passion for shooting and extensive expertise allows it to not only track down the best guns in the market that discerning buyers will love but also work alongside major manufacturers to produce the next potential icons and heirlooms of the future.
To find out more, visit the website or call us at (713) 333-3474.
In a recent interview with Mansion Global, Greg Fay, Founder of Fay Ranches, expounded on the allure of the West. Taylor Sheridan's epic series, Yellowstone, and its spin-offs have people looking westward to wide open spaces. The pandemic brought on the unprecedented and unheard-of buying of ranches out west, sometimes sight-unseen. One ranch, in particular, […]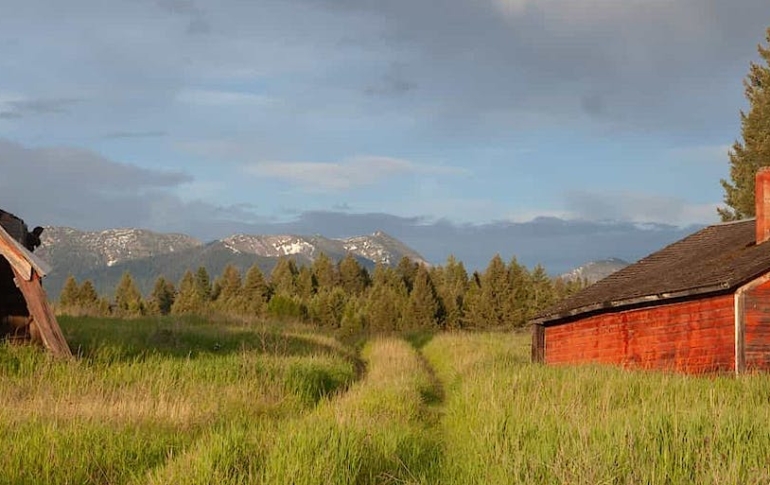 Renovating residential homes has been a hot topic for many years. Television has promoted the process of upgrading real estate through multiple shows across several networks. However, did you know upgrading and renovating farm and ranch properties has also become popular? The rising price of agricultural land has made it difficult for the average producer […]