Education
Land Investor Features
Land Investor Guide
Volume 4
Mineral Resources & Mineral Rights in the Southeast
The vast mineral resources of the southeastern United States are wide-ranging and have a long history of discovery, development, and economic benefit. Mineral rights, which may or may not have been "severed" throughout a chain of ownership and title, continue to be an essential component in the discussion of southeastern land real estate. Some regional mineral resources date back to before the American Revolutionary War when, for instance, iron ore and lead were first mined in the early 1600s in Virginia, or when gold was first reported in 1 774 in North Carolina.
When considering minerals in the southeastern United States, most people think of coal. Coal is and has been a significant resource developed throughout the mountainous and foothill regions from West Virginia through Tennessee down to Alabama since the 1800s. Historically, the area has also garnered attention for its mineral deposits like iron ore, copper ore, gold, silver, and limestone. Many folks these days have either forgotten or never knew there were and are many other southeastern mineral "plays" in crude oil, natural gas, mountain stone, clays, zinc, lithium, barite, cadmium, mica, sand, salt, phosphate, and more.
Because of economic interest in hydrocarbon discovery and speculation, crude oil and natural gas development have a surprisingly substantial history within the Southeast. Crude oil is currently an important commodity in West Virginia, Mississippi, and Louisiana, which are three of the top 15 producing states in the country. Additionally, areas like Tennessee's Northern Cumberland Plateau, while less significant in the broader sector, have been in oil production since 1916. With natural gas prices still very low, development in the more costly or speculative areas of the Southeast has slowed dramatically in recent years. Nonetheless, southeastern natural gas production and development opportunities exist in much of the region. Marcellus, Chattanooga, Black Warrior, and Tuscaloosa shale basin areas are examples of some of the well-known plays.
Depending upon the area in the Southeast, mineral rights can be or have been severed in different ways to delineate surface versus subsurface or to specify the type of minerals by name. Within the very historically mined and timbered area of the Cumberland Plateau stretching from Kentucky to Alabama, there have been many transfers in ownership back to the 1800s. There is great variation in severed mineral title-work terminology such as "coal-specific" or "surface only mountain stone and flagstone," or "subsurface hydrocarbons." There is also general, all-encompassing terminology suggesting complete severance such as "any and all mineral rights surface and sub-surface" or "all mineral rights."
As a result of the long history and vast array of mineral development throughout the Southeast, it is no surprise the issue of mineral rights has become increasingly important in real estate transfers. Throughout the Southeast, mineral plays have or continue to have a significant impact on local economies and real estate such as the niche-market kaolin clay in South Carolina and Georgia or broad-market phosphate in Florida. Investment into mineral rights and responsible development can still be very lucrative. For investors looking to develop minerals as a commodity on the market, confirming rightful ownership of mineral rights and access is paramount.
In instances that prospective buyers are looking to purchase rural land assets not only to park a portion of their wealth in stable, appreciable investments but also to use for personal enjoyment and recreation, it is just as necessary to understand and confirm a property's mineral rights. Who wants to invest in land and recreational improvements only to encounter a future announcement from an energy or mining company of intent to access, build infrastructure, and execute long-term contracts of production? Non­mineral-developing investors are smart to look for "peace-of-mind" by pursuing fee-simple properties, or by purchasing severed mineral rights from third parties, or by pursuing properties in areas of the Southeast where currently "severed" mineral rights situations present no or very minimal concern of undesirable resource development and access.
At Fay Ranches Southeast, we always recommend you make every effort to understand your current or prospective southeastern land asset's mineral rights. This is where real estate title attorneys who have significant experience in mineral rights can be worth every penny spent in trusted title research and opinion. Minerals can be a great asset, providing responsible, substantial income and return to an investor, or peace-of-mind to a recreational landowner. Don't be scared of them, just research and understand them so you can make informed decisions.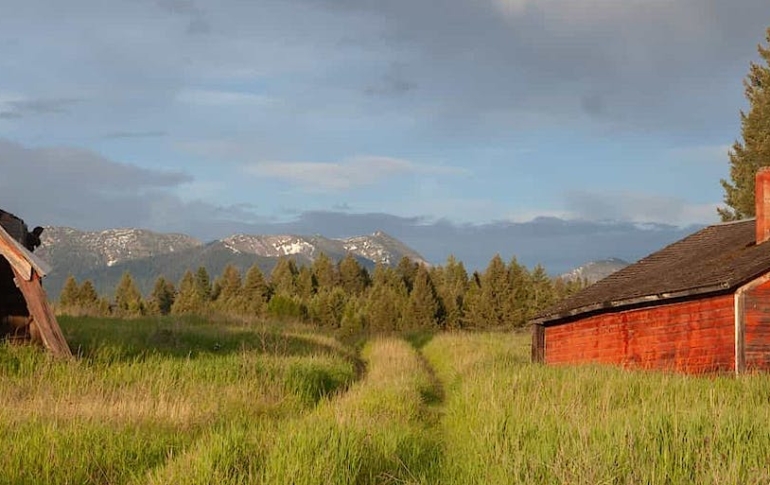 Renovating residential homes has been a hot topic for many years. Television has promoted the process of upgrading real estate through multiple shows across several networks. However, did you know upgrading and renovating farm and ranch properties has also become popular? The rising price of agricultural land has made it difficult for the average producer […]
It was once said, "The best thing about the land is the landscape." A good point, but what is also very rewarding is an additional return on your investment through special programs designed to protect and preserve that landscape. Many landowners are unaware of ongoing incentives for maintaining or enhancing certain portions of their property, […]