Agriculture
Education
Land Investor Features
Land Investor Guide
Upsizing or Downsizing a Ranch Without Feeling Upside Down
By Reneé Baker, Farm & Ranch Sales, Licensed In ID
There are many reasons for upsizing or downsizing your ranching operation. An adjacent property may become available for a reasonable price, allowing you to add acreage and animals, build a larger barn, or construct additional housing for ranch hands. You may be ready for a change, and find a larger ranch property in another state that offers new opportunities and challenges. On the other hand, you may be ready for a little less responsibility, and a little more time for recreation and relaxation. Whichever phase you find yourself in, there are important things to consider before, during, and after you make the decision to increase or decrease your ranchland. Let's look at upsizing first.
Finding the Right Location
Years back, we downsized from a commercial hay and beef cattle business. We produced dairy hay and delivered the product with our own trucks. We shifted our business and purchased a self-sustaining cattle ranch in Idaho. The ranch had contiguous BLM, State, and U.S. Forest Service grazing allotments.
Once we took the first step of deciding to sell, the next step was determining what we wanted to do moving forward. We were hopeful that Southwestern Idaho would become our new home. Since we were participating in a 1031 Exchange, we began identifying potential replacement properties. When our sale was near closing, it became apparent that our identified properties were either sold or off the market.  Consequently, we were faced with a large challenge that was time-sensitive.  In hindsight, considering the push to find a suitable property that was within budget and served our requirements, we should have identified more properties. As a result of low inventory in our area of desire, we were forced to look in other areas of Idaho and in other states, including Nebraska, Colorado, and Wyoming. A remedy would have been to have done more research when selecting a brokerage. What we needed was a more diverse brokerage with a larger network and knowledge of the inventory of property types we were interested in. We should also have been more precise about what we wanted.
Knowing the Property's History
We purchased a property in Idaho in Washington County. The place was run down and hadn't been irrigated in three years; imagine the weeds! Weed cleanup is quite expensive and is something that needs to be properly budgeted. The cost of sprays and labor can skyrocket rapidly. There was no livestock to purchase from the seller, as the herd had been sold. The seller was lucky that the property was covered in snow during our due diligence, so we couldn't see all the messes. Baling twine had been left where it was cut for at least ten years. Not good in a feedlot when you are on horseback and get tangled up.
We put up some additional non-refundable earnest money prior to closing and entered into an agreement with the seller that allowed us to bring a hundred pair of cattle and turn them out on the deeded ground near the headquarters. Once we turned the cattle out, we continued our back-and-forth journey to finish our move out on our selling property. When we returned, our cattle were gone! The range fences were down in multiple locations—a result of us being short on time and additional laborers. Again, we should have planned better, enlisted more help and demanded more answers. This is another point I would like to stress; we should have polled the locals more about the history of the ranch. We came from a place where we only had one neighbor, whose operations were very similar to ours.  Our neighbor did not live on his operation, and we weren't accustomed to questioning others about anything.
The Process
Eventually, on a Memorial Day weekend, we hauled the last of our worldly belongings, equipment, vehicles, and cattle to our new, run-down ranch. We turned cattle out on BLM. A few days later, with the help of some of our new, fantastic neighbors, we turned cattle out on the U.S. Forest allotment. These neighbors came to us and offered to help us drive our cattle up since we were new. How thoughtful! Once again, we were not very familiar with the allotment, due to it being snow-covered during our transition. If you have the chance in a transition such as this, purchasing some of the cattle that have been grazing in the area is very advantageous. They are a good asset to lead new cattle around in these vast allotments. Also, a great set of tools are available these days for looking online at maps and images of areas you have not physically been able to access, and I strongly suggest utilizing these tools. If you don't know how to find someone who does; most of the information is free. We were fortunate to be running in common with another party that had good cowboys on the allotment and knew it well. We quickly became friends and appreciated the heck out of those people. Be open, be willing to try it their way, don't reinvent the wheel, and ask questions.
During due diligence, give yourself ample time. Seek out folks in the agencies and learn about the future operating plans. Try to meet the people with whom you will be sharing corrals, moving cattle and having lunch on the tailgate. We made a lot of great friendships as the result of our relocation. A good practice is trust in the beginning, rather than being skeptical. The act of trusting emulates trustworthiness. When living this rural life, handshakes are gospel. Sometimes, when we try to recall things from that first year, we just laugh, because it was such a blur. Some decisions and time management may have removed a bit of the pressure, but it all worked out positively.
Prioritizing Your Needs Post-Move
After installation of a new pivot irrigation system, putting up fences, spraying weeds, punching cows and calculators, it became a good venture. One suggestion of how to spend money wisely is to build a good deck. Have comfortable outdoor furniture where you can relax with neighbors, family and friends who visit.  There's nothing better than putting your feet up and sharing a cold drink and some good home-grown beef and garden food. Feast your eyes on the productivity you have created just beyond your deck; it's a great boost for morale.
Upsizing
But then, we looked over the fence. What if, we upsized? When we found the adjacent ranch was for sale by an out-of-state owner, we waited about an hour before deciding that combining the two properties was a case of two plus two equals five.
The upside of this expansion was that we could run more cattle and have a large BLM allotment to ourselves, adjacent to the deeded land. There would be a second set of improvements, where we could house employees. One of the challenges of not having enough housing and living a way out, is that there is less availability of labor.  Most ranch employees need housing, and we had been running the entire operation just the two of us. One downside of the upside is that we knew the party who had been leasing the ranch for a long time from an out-of-state owner.  He had a great deal. However, his lease wasn't enforceable, and could easily have been terminated. He was our neighbor and needed the lease for six more months.  We chose to honor his lease, something I think is a good practice. In this case, we were able to purchase some of his herd, which was native to the newly purchased ranch. When changing operations, it is a good idea to prepare to be the best neighbor you can possibly be.
Housing
Some years went by, employees were added, improvements continued to be made, and the ranch increased in value. There came a day when we began a discussion of slowing down and downsizing. I had researched Fay Ranches and learned they were a reputable brokerage with strong ethics and a successful history of selling ranches. We listed and got to know our broker, Dave Halgerson, and built a great friendship with him throughout the marketing process.
Downsizing
For downsizing, I offer this. When you decide to list, start living as if you know your property is going to sell, and begin charting your journey to the new life you want. If you are going to participate in a 1031 Exchange, really prepare. If you are downsizing, realize that replacement property will most likely be of lesser value.  Search for a professional exchange company you feel comfortable with. Again, ask questions—they are profiting from your business, and are obligated to help you understand the process. I have found the process quite fascinating, and have worked with very helpful folks.
Tax Implications
As for the material items in your life, research various taxations through your accountant. Learn about what tax and license fees occur when you transfer to another state. For example, we had a surprise when we licensed our vehicles and were taxed on the actual value of them in the licensing process.
Impacts on Production Capacity
With fewer acres, downsizing your herd will most likely be necessary. Confer with a livestock representative you trust with your plans. They can help you strategically plan for taking advantage of the market at the best time. They have buyers they are shopping for. Your accountant should be able to guide you regarding the profit of selling your cattle. The same is true for horses. If you have some seasoned, gentle ranch horses that need to keep their job, they can be worth quite a bit of money.
Tools, treasures, trailers, and trash—most of us are guilty of, "I just might need that someday." You don't want your new place to look like a used equipment yard. Plan to have someone come and look at your scrap before you move; it could possibly be profitable.
Some downsized properties might have a larger home and a smaller shop or barn.  Talk with a 1031 professional about the possibility of exchanging some of your equity for future improvements on your new property. It may be possible to build your dream shop or barn. You are going to need somewhere to pursue some hobbies now that you have more time. I believe there is a period when downsizing, that I refer to as decompressing. You may wake up a year after downsizing and be able to ask yourself, what do I want to do today?
We had some challenges along the way, for sure. We survived downsize, upsize, and midsize to downsize with energy left over. I now enjoy helping others find their ideal property to blend with the current stage of their lives.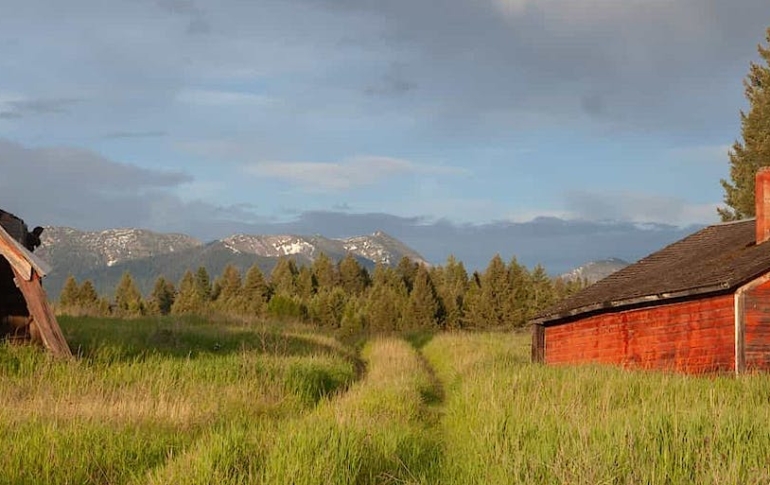 Renovating residential homes has been a hot topic for many years. Television has promoted the process of upgrading real estate through multiple shows across several networks. However, did you know upgrading and renovating farm and ranch properties has also become popular? The rising price of agricultural land has made it difficult for the average producer […]
It was once said, "The best thing about the land is the landscape." A good point, but what is also very rewarding is an additional return on your investment through special programs designed to protect and preserve that landscape. Many landowners are unaware of ongoing incentives for maintaining or enhancing certain portions of their property, […]