In The News
Land Investor Features
Volume 7
Raised In It
By RJ Patterson, Ranch Sales, Licensed in MT, ID
Growing up on a small horse and cattle ranch in Northwest Montana, I never imagined that I would be helping people buy and sell some of the best ranches in the West for a living when I grew up. As a child, I was pretty sure that I would be the Miami Dolphins' quarterback and a World Champion Team Roper. Fast forward four decades and neither of those dreams came to fruition. But the path I ended up on is better than I could have imagined. 
The story goes that I could ride a horse before I could walk. When I was young, my parents would often put me on one of our old ranch geldings, and I would follow along out in the pasture, getting the cows in or turning them out. I loved the freedom of riding through the dewy grass, the methodical way we herded the cattle as our horses surged underneath us.  I may have taken it a bit for granted at the time but the setting was magnificent, the pastures giving way to thickets of woods and mountains in the distance. My love of horses grew over the years, and while the quarterback thing didn't work out, I did go to college on a rodeo scholarship, so becoming a World Champion Team Roper was still in the cards. College was great, and I learned how to work hard and heel steers, but I realized the NFR would not be in my future, so it was time to figure out another plan for my life.   
Growing up immersed in the western lifestyle provided the perfect groundwork to start a career in ranch sales. My dad is a saddle maker in Whitefish, Montana, and was inducted into the Montana Pro Rodeo and Cowboy Hall of Fame in 2019. When I was a young boy, he brought me along with him to many of the Montana Circuit Rodeos and team roping events that he competed in all over the West. I loved every second of it—the crowds, the competition, and the at times chaotic atmosphere. I quickly realized the rodeo world is a small community comprised of some of the best people on earth. Many of the people I met as a kid traversing the Northwest chasing rodeos are still very close friends to this day. Whether they were the "old people" (like my dad and his friends) or their kids, I made many lifelong friendships that have remained over the years.  
Growing up in the West also taught me many important life lessons. I believe that God and family are the two most important things that a person can have faith in and rely on. I believe good manners are as important as a good education and will open up as many, if not more, doors. I understand the value of a hard day's work, know the feeling of being bone-tired at the end of a long day, and I appreciate all that the natural world provides us. 
The older I get, and the more time I spend thinking back on all that led me to this place in my life, I realize that being "raised in it" is the biggest reason I am now living my dream and why I can relate so well to my clients. It is much more than growing up behind chutes at a rodeo, dragging calves to the fire at a branding, or feeding cows when it is -20 and you can't feel your fingers. The ranch lifestyle is genuinely unique and all-consuming, and I appreciate every minute of it. 
In a recent interview with Mansion Global, Greg Fay, Founder of Fay Ranches, expounded on the allure of the West. Taylor Sheridan's epic series, Yellowstone, and its spin-offs have people looking westward to wide open spaces. The pandemic brought on the unprecedented and unheard-of buying of ranches out west, sometimes sight-unseen. One ranch, in particular, […]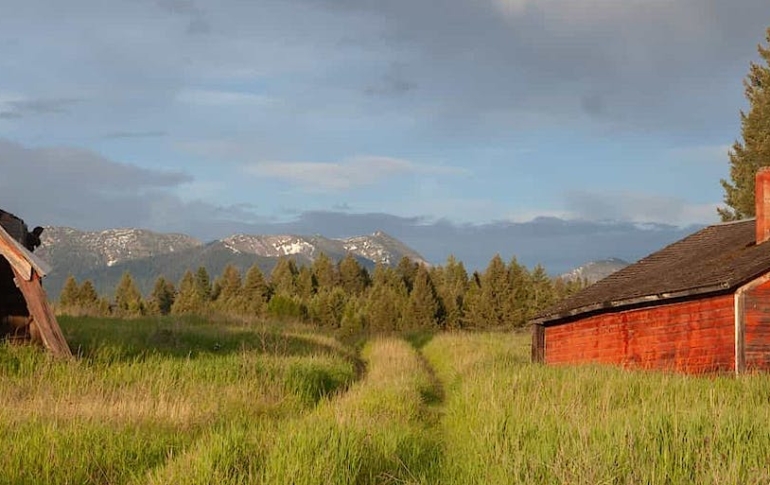 Renovating residential homes has been a hot topic for many years. Television has promoted the process of upgrading real estate through multiple shows across several networks. However, did you know upgrading and renovating farm and ranch properties has also become popular? The rising price of agricultural land has made it difficult for the average producer […]