JW Robinson
Broker
Licensed in WY
Land has been a focal point for most of JW's life. A well-respected real estate broker and consultant since 2018 in the communities of Northwest Wyoming, he is frequently called upon as a builder, staff developer, ranch consultant, and horseback riding teacher. He has become a reliable source for real estate in the area, including working livestock ranches, production farms, equestrian facilities, guest ranch and outfitting businesses, and luxury private ranches for high-profile clients. JW will take care of your real estate needs with trust, knowledge, and hard work. His easy-going personality, vision, and creativity make him an easy and well-balanced agent to work with.
Early on, farm and ranchlands became a driving force in his life. As a young man, he quickly became a resource to the ranchers around North Platte, Nebraska. His hard work and dedication provided him with many opportunities in farming, ranching, and construction. His entrepreneurial spirit became evident at a young age. He was never afraid to sell, and he loved people. It was in the summer of 1994 that he first arrived in Wyoming. Instantly, he knew this would be his home.
The first trip to Wyoming was a backpacking trip outside of Cody in the wilderness near Yellowstone National Park. He finished high school in North Platte but worked at a guest ranch in Cody, Wyoming, every summer. He immediately began forging local relationships. After high school, he started work in Cody, where he worked with ranchers, outfitters, and local construction companies. His passion for the land and the outdoors grew. He developed a love for fly fishing, elk hunting, and horses. They dominated his free time.
JW continued building a life in Wyoming while completing a teaching degree at Northland International University. His college education provided an excellent base to forge more relationships in Wyoming as well as to develop ranches, land, and horses. He spent several years as manager of the Hawkeye Ranch, developing luxury ranch facilities, horseback riding events, quality wildlife habitat, fishponds, and sporting opportunities. He further learned how to develop people with a large summer-time staff and build relationships with numerous ranch guests. JW gained a deeper love for the rocky mountain lands. He gained a desire to preserve the western way of life, promote wildlife habitat, and protect the lands.
JW has spent 28yrs around Cody, Wyoming, since that first backpacking trip. It is a dream come true to raise his children, Tucker, Tristan, and Taren, alongside his wife Heidi in the great state of Wyoming. Nowadays, family, work, and relationships keep his time occupied. However, he still finds time to enjoy the lands of Wyoming by fishing with his son, horseback riding with his girls, and camping in the Rocky Mountains with family.
2 Active Properties Listed by JW Robinson
Greybull, Wyoming
The Broken Spoke Ranch offers a small, secluded ranch, equestrian operation, or a recreational getaway. It has nearby hunting and fishing, winter sports, UTV, and camping opportunities in the nearby Big Horn Mountains in Northwest Wyoming. The ranch provides two homes and a large shop with plenty of scenic views and privacy. The turnkey horse operation will give the horse owner the ability to practice competitive events or trail rides through the BLM and nearby Cloud Peak Wilderness.
New Listing
Lander, Wyoming
The Popo Agie Meadows offers a unique Wyoming land acquisition for the development of your own recreational mountain retreat. The hay meadows are abundant with wildlife, native grasses, and building sites. It provides an excellent homestead for the self-sufficient farm/ranch lifestyle. The North Fork of the Popo Agie River creates a nearly perfect exclamation mark on the already amazing property. With hunting and fishing provided on the land, it truly stands as a unique and rare acquisition.
Articles Authored by JW Robinson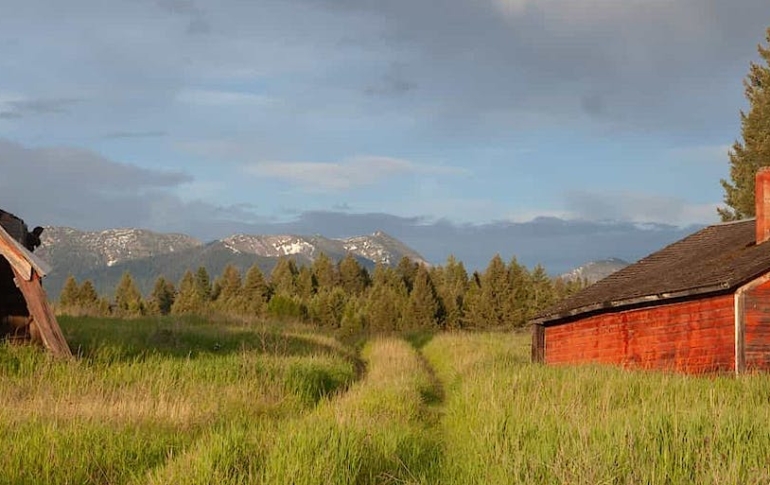 Renovating residential homes has been a hot topic for many years. Television has promoted the process of upgrading real estate through multiple shows across several networks. However, did you know upgrading and renovating farm and ranch properties has also become popular? The rising price of agricultural land has made it difficult for the average producer […]
It doesn't matter if you have lived in Wyoming for 50 years or if you just moved to town, winter can leave you with cabin fever. The cold winds leave you wondering what entertainment may be available. If this is you, let me recommend a weekend watching Skijoring. There are several events around the state […]
One of the largest attractions to the Western United States is the vast acreage of land allocated for public use, including large tracts of state land, National Forest, regions managed by the Bureau of Land Management, and designated Wilderness Areas. Outdoor enthusiasts love camping on public lands with recreational vehicles and enjoy exploring them from […]