Education
Investment
Land
Land Investor Features
Land Investor Guide
Volume 1
How To Buy A Ranch
By Greg Fay, Founder | Broker, Licensed in MT
So, you're thinking about buying a ranch? There are a few steps to keep in mind as you embark on this adventure—but let me back up a bit. I've been brokering ranchland since 1986 and founded Fay Ranches in 1992. In the beginning, Fay Ranches was the first brokerage company to focus on selling fly fishing ranches. Since then, we have grown and expanded into other segments of the land arena, including productive farms, ranches, timber, and plantations—and we now work coast-to-coast in the United States. I have enjoyed being an avid angler and hunter all my life, as well as an owner of a productive ranch in Madison County, Montana, since 1995.
I've worked with many good land brokers and many who are not good. I've seen great land and poor land in all shapes and sizes. Here are a few of the things I've learned along the way. Although I use the term 'ranches' throughout, much of the information can be applied to all land types.
STEP 1: IDENTIFY YOUR GOALS
I'm going to assume you've spent some time in the outdoors, pursuing sporting adventures or working on the land; ideally a few times in different places. Maybe you've read an article on the investment value of land or visited with a friend who owns a farm or ranch or timber property. You've given it some thought and are ready to research it further.

The first thing you need to consider is what you want the land for. Is it purely as a retreat to provide a place for your family to assemble and build memories together without the modern distractions of Kindles and iPads? Do you want land that provides an annual income? Do you want to enjoy the land during your time of ownership, and go fishing, hunting, hiking, or horseback riding? Do you need a secure, long-term investment? The good news is that the answer can be all of the above.
STEP 2: DO SOME RESEARCH
The second step is to search the internet for ranch brokerages that service the states in which you are interested and have the expertise you need. Download a few brochures on properties that appeal to you. Start organizing the brochures by state, price range, and property features. Note the companies that have the listings of interest to you, as well as the ones that have the most informative websites and professional materials.

Through this process, you will also become more familiar with the terminology specific to the type of property you want to buy. Try to stick with credible sources of information. Try to avoid the next-door neighbor who had an uncle who once owned a ranch back in the '80s and wants to tell you all about owning a ranch.

Along those lines, depending upon the property type, much of the information you find is subjective. For example, when searching for a fly fishing property, fishing guidebooks can be a helpful source of information. However, don't put too much stock in them. Fishing guides and fly shop owners are almost always the information source for the authors, and they may not want the public to know how good a fishery is—or how bad. Additionally, some stretches of rivers that have historically been less productive can be improving due to work by the state, Trout Unlimited, or private landowners. If you ask ten anglers their opinion on a river, you will get ten different answers. What may be appealing to you may not be to the next guy. Be wary of the amateur expert. The advice above also applies to hunting, views, towns, tractors, shotguns—you understand. Pay attention to what you like: what attracts different people to different pieces of land is very personal.

Other information is more objective, such as acreage amounts and type. How much-irrigated ground does the ranch have and what is the type of irrigation (pivot, wheel line, handline, flood)? How much hay does the ranch put up and how many cows will it run? What's the age and condition of the timber stand? How many bushels of wheat per acre will the ground produce?

There is a limit to what you can learn online. Your internet research will likely open your eyes to how much you don't know. Don't let this scare you. Becoming knowledgeable about buying land can be a fun process.
PART 3: FIND A LAND BROKER
The next step in the process is finding a broker who has the knowledge you need. Don't worry if you did not find the time to research land via the internet. It helps, but it's not essential. If you find a good land broker you can trust, you will be fine.

Use a land broker to purchase land. Purchasing a ranch is not like buying a house. It is a far more complex transaction, likely similar to business acquisitions that you have made in the past. You will rely upon your broker's knowledge when buying a ranch. There are terms and concepts that will be foreign to you, but learning them is part of the fun. Throw a recreational, agricultural, or income component into the mix, and the importance of finding a knowledgeable broker who shares your interests grows exponentially.

There are three characteristics to look for in a broker. The first thing is finding someone you like. This will help ensure that it's an enjoyable journey. When you go online to do your preliminary research, pay as much attention to information on the brokers as you do on the properties. Read their biographies and watch broker videos. You will share many hours in a truck with your broker, so you will either be thankful you hit it off or you'll dread the next day of touring ranches.

The second important broker attribute is knowledge. If quality fly fishing is a priority, your broker should be a knowledgeable angler. If you're looking to invest in an agricultural or timber property, they must have agricultural or timber knowledge. How hard do they work? Are they passionate or just pretending—or not trying at all?

Your broker also needs to understand the land, which only comes with experience and time on the ground. Do they know the difference between water rights and good fly fishing water? Do they understand what makes a quality stand of timber and the areas where the elk genetics produce trophy bulls? Do they know what needs to be researched during due diligence? Can they recognize red flags? Do they understand the importance of a sustainable agricultural plan and the positive impact this can have on fish and wildlife populations? Do they have experience solving the problems that will come up during the purchase process? Do they have a track record of negotiating good deals for their clients?

The third critical broker asset is trustworthiness. If you build a relationship of trust with a broker who is passionate and knowledgeable about land, your chances of making an informed investment in a ranch that reflects your goals will have increased considerably. Trust is the key.

You'll know you are on the right track to building a relationship of trust with your broker if you answer the following questions correctly: Is your broker trying to sell you every ranch he or she shows you, or are they looking at every ranch through your eyes and only getting excited about a ranch that fits your needs? Is he/she listening, paying attention to your reactions, understanding all the vital factors? Are they pointing out the good, the bad and the ugly, or just the good? I can't remember selling a ranch that didn't have a negative aspect. Some you can live with, some you can't. You need to know what they are and what the potential impact they will have on your future enjoyment.

You'll know you've found a good broker when he calls and tells you a ranch has come on the market and you need to get out as soon as possible to look at it—and you trust his/her judgment. Be loyal to this land broker. If you work with several brokers you won't be a priority to any of them. Find the right agent and stick with them.
STEP 4: CLOSING THE DEAL
The fourth phase of finding your ranch now begins. Your journey becomes real when your boots hit the dirt. You'll start confirming what your priorities are and what appeals to you and your family. You will learn more in one day of looking at ranches with a good broker than you learn in the weeks or months obsessing over websites.

However, you won't get much accomplished if you take a couple days out from a family vacation to look at ranches with your young children. You will need to be focused on the task at hand when you are looking at ranches to make the most of your time. Only the decision makers should be in attendance until you are making the final decision or have made an offer. If you have a family vacation scheduled for July, come on out in April, May, or June to look at ranches. You may be in the midst of due diligence or ready to sign closing documents when you come back out with the family.

Know who the broker is representing. If the broker you've decided to work with is showing you one of his/her listings, they will be representing the seller. If it is not one of their listings, they will be representing you. Manage your expectations. As I mentioned before, there is no perfect ranch. You can spend a lifetime looking at ranches if you don't understand this point up front. Some problems can be solved; some cannot. You will just need to decide what matters most.

After you've looked at some ranches, maybe you just can't stop thinking about one of them. You find yourself daydreaming about being there. It's time to make an offer. Be prepared for what's ahead. The pace of this process may be frustrating. It is customary to give a seller at least three days to respond to an offer, but more often a week is given. In many circumstances there are family discussions that need to take place, an attorney needs to review the document, and a decision to accept or counter needs to be made.

Often this is a very emotional process for the sellers and a recognition of this by the buyer can go a long way. For many ranch owners there are memories scattered throughout homes, barns, fields, and valleys, not to mention blood, sweat, and tears. You are not buying a commercial building. Tone is key. Showing respect for the people who have dedicated their lives, often for multiple generations, to the land is important. They need to feel good about who they are selling their ranch to. Often a counter offer is drafted and delivered to the buyer's agent. The key deal points are obviously the price and terms. Earnest money is often approximately 3% of the offered amount.

There is customarily a due diligence period which is generally from 30 to 60 days, with 45 being an average. The due diligence period is an inspection period in which the buyer is given the opportunity to research what they have agreed to purchase. If everything checks out, the deal moves ahead. Most of the issues discovered during due diligence arise in the Title Report, which for a 100-year-old ranch can be an interesting process of discovery. I have represented clients on ranches that did not have insurable access and never have. For several decades no one cared or bothered to check and no one knew until we discovered it while researching the title. Hopefully, you won't run into anything quite this egregious, but it seems there is almost always something to clean up on the Title Report. This is where a good transaction attorney comes in handy (more about that later).

Another important aspect of the ranch to delve into is the physical inspection of the ranch, which often involves a Phase 1 Environmental Survey. Any number of things can surface during the Phase 1 inspection, but the most common items are underground gas tanks that have never been removed or were removed improperly. A host of other issues can arise, most of which can be solved. The water rights need to be researched as well as making sure the irrigation water that is represented truly does exist, is sufficient for the acres being irrigated, and is being applied in the place and manner in which it is supposed to be. In some areas, a mineral search and remoteness test may be needed, depending on the likelihood of the presence of extractable minerals.

Almost every due diligence period discovers some issue with the ranch. A good ranch broker has a skill for solving problems and a team to help him or her. The majority of issues can be solved, but it may take some patience, understanding and cooperation between all the parties to get through the process. Some deals extend beyond 60 days if there are due diligence items that have not been satisfied and the parties have agreed to extend the due diligence because there is a reasonable expectation that the issue will be resolved given the additional time.

One of the most important qualities a broker must bring to the equation is an ability to bridge the gap between buyer and seller (or the other agent) and to keep the deal running as smoothly as possible. Things can get a bit emotional during difficult transactions, so your ranch broker needs to keep a level, unemotional, solution-oriented head on throughout the process.

Remember I told you how important it is to find an agent you like? It's a two-way street. At Fay Ranches, we have an unwritten rule that we try our best to work with nice people. We feel this is in the best interest of our clients, as well as the communities where we do business. We don't want to bring someone into an area that is not going to be a nice neighbor. Then, he or she becomes a problem for all the surrounding ranch owners. This also makes for smoother deals and keeps our clients out of the courtroom.
It is important you make an informed purchase and research the ranch thoroughly before purchase. For that reason, we recommend you have a good ranch transaction attorney representing you during the purchase process. In my opinion, there are two types of attorneys: problem solvers and problem creators. Your broker should have developed a relationship with two or three of the best ranch transaction attorneys in the area. Take his or her advice and hire one of those attorneys.
If you take a chance and hire an attorney your broker has not recommended, and they turn out to be a problem creator, it will make it much more difficult to get anything purchased. A good ranch transaction attorney is extremely valuable to the process and adds another set of skilled eyes to make sure you fully understand what you are buying, and any issues discovered during due diligence are solved in a manner that is in your best interest. Ranches are complex animals and need to be fully researched before purchase to avoid future surprises.
Deciding to purchase a ranch is the start of a great adventure. You will see some beautiful country during the process and hopefully meet some great people. Additionally, it's an opportunity to learn and experience new things. And if you follow the advice I've provided, you'll have a good chance of making an excellent financial investment that may have the added benefit of being a place where your family and friends gather to create memories and strengthen relationships.
Have fun, good luck, and congratulations on your decision.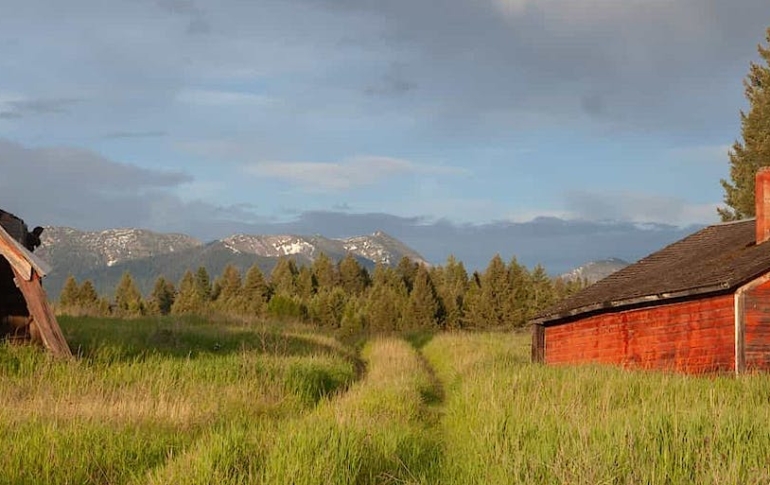 Renovating residential homes has been a hot topic for many years. Television has promoted the process of upgrading real estate through multiple shows across several networks. However, did you know upgrading and renovating farm and ranch properties has also become popular? The rising price of agricultural land has made it difficult for the average producer […]
It was once said, "The best thing about the land is the landscape." A good point, but what is also very rewarding is an additional return on your investment through special programs designed to protect and preserve that landscape. Many landowners are unaware of ongoing incentives for maintaining or enhancing certain portions of their property, […]