Jesica Hicks
Broker
Licensed in: OR
Jesica grew up in Central Oregon and, at the age of twenty-one, moved to Southern California. She attended the University of California, Irvine, where she studied Criminology, Law & Society with plans of becoming a police officer. While attending college, she began working in the fashion industry, and made the decision to continue that career. Her experience was primarily focused within operations, supply chain, exporting, and customer service. She moved back to Central Oregon in 2014, and is excited to work with her father and brother, who are also brokers with Fay Ranches. Jesica has always had a passion for adventure, the great outdoors, and traveling.
Office
555 NW 3rd Street, Suite II
Prineville, Oregon 97754
Testimonials for Jesica Hicks
I want you to know what a great experience Ruth and I have had in working with "Team Hicks" of Fay Ranches in the purchase of Dutch Flat Ranch. From the initial enquiry and thru out the entire purchase Jerry, Hunter and Jesica have been so responsive and accommodating to all our questions and requests, your knowledge and experience when it comes to the purchase and ownership of ranch property is invaluable. I can't help to smile when I think of the time you spent driving us around in your side by side viewing the property and going to all its many corners, feeding us while we looked in awe at grazing elk and exploring the old sawmill site. I want you to know that not only did we purchase our "dream property" but we feel we have made some lifelong friends through this process.
Our family recently had the pleasure of working with Jerry, Hunter, and Jesica Hicks of Faye Ranches as we purchased recreational property in NE Oregon. The communication and follow up during the whole process far exceeded our expectations, especially since we were purchasing from out of state. Our family has been involved with countless real estate transactions over the years, and it was truly a pleasure working with the Hicks team. We would highly recommend the Hicks team at Faye Ranches for anybody looking to purchase or sell properties.
For the past 3 years my wife Sue and I have been working with Jerry, Hunter, and Jesica "Team Hicks" in search of the perfect ranch property for us and our family. Jerry and Team Hicks have been invaluable in this search with their experience and knowledge of ranch properties. This is our first purchase of ranch property, and we had a lot to learn. We really appreciate the advise and information we received from Team Hicks during the search of many different properties. The ranch property we settled on buying was the right ranch for us, and we did so with confidence. Riding around the ranch in Jerry's side by side he explained so many aspects of the hunting potential and ranch developments which could be improved upon on the ranch. We are looking forward to making the ranch our own and enjoying many years with the whole family. Along with this we have met a wonderful family in Team Hicks, and have developed a friendship for years to come.
3 Active Properties Listed by Jesica Hicks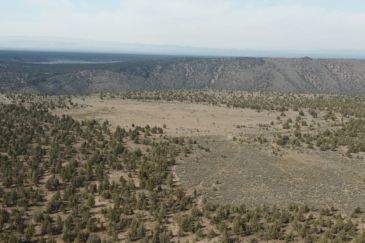 Prineville, Oregon
Looking for an investment opportunity in one of the fastest growing communities in the US? With so many people moving out of major cities to find more rural opportunities, this could be the largest development potential in one of the fastest growing counties in the US! This offering is made up of five tracts of land with a total of 2,257± acres zoned for 5 acre residential lots (RRM-5). Developer can choose any one or all five parcels ranging from 163± acres to the entire 2,257± acres.
Price Reduced
Gilchrist, Oregon
Currently operating as an equestrian property, this beautiful Central Oregon hideaway with over ¼ mile of river frontage would make the perfect family retreat, full-time residence, or weekend getaway. With a paved, private driveway, this property can be accessed year-round. Out of town guests will enjoy the old town, set up as four bunkhouses with bunk beds and a bathhouse. For the visitor with an RV, there are plenty of peaceful locations to camp out, along with the convenience of an RV dump.
Price Reduced
Prineville, Oregon
In one of the most sought-after areas of Prineville, Oregon, just northeast of town, lies the perfect hobby ranch, with all the amenities you could need, including irrigation for your horses, cows, or other livestock. With a nice 4 bedroom, 2,106± square foot home, there is plenty of room for the family. Other improvements include a shop, a barn, RV/boat storage with hook-up, and a pole barn with a lean-to. The pastures are irrigated by one wheel line, a couple of handlines, and several pods.
12 Listings Sold by Jesica Hicks
Articles Authored by Jesica Hicks
A blog by Jesica Hicks, Fay Ranches Broker FAMILY | Our staff and agents are not only avid outdoorsmen and women, we are also dedicated family men and women who love to spend time on the land and build memories with our families. We understand the value of working and playing outdoors with loved ones […]