Land Investor Features
Volume 2
Sportsman's Corner: An Interview With Bird Hunter, James Esperti And His Dog, Hoss
By James Esperti, Ranch Sales, Licensed in MT, WY, ID
Picture a bird hunter spending a day in the brush of the American West, and it won't take you long to envision a four-legged companion bobbing alongside him, looking to flush some grouse. In fact, dogs are iconic hunting companions for sportsmen all over the U.S.

As one of the partners with Fay Ranches, James Esperti often finds himself hunting with clients on ranch properties. True to the stereotype, not far behind them is James' black lab, Hoss.
Although Hoss is a trained bird dog, he's much more than just a hunting companion to the Esperti family. We sat down with James to discuss the inextricable link between man and dog in the American West. (Hoss gave a few deep sighs of approval, too.)

TELL US ABOUT YOURSELF AND YOUR BLACK LAB, HOSS.
I grew up in Jackson, Wyoming, and was fortunate enough to experience hunting, fishing and the great outdoors with my dad and brothers. We had golden retrievers in our family, and my dad played a large part in teaching us how to train our bird dogs and understand that bond as hunters and retrievers. I really got to experience the alpine outdoors throughout my entire life, and in 1990, I moved up to Bozeman, Montana, to attend Montana State University.
I got Hoss when he was seven weeks old. I knew his mother because she was owned by a friend of mine. She was so nice and sweet, good with kids, and good in the home. Lots of bird dogs can be hyper, and you can't keep them inside, but Hoss' mom was calm and just an amazing dog. Plus, she was also an excellent bird dog, which was important for me in choosing Hoss.
WHAT IS THE PROCESS LIKE FINDING A BIRD DOG?
Growing up, when we were choosing our bird dogs, we always made sure that we at least knew the mother, if not the father. We always purchased our dogs from a private party, which meant we knew the people who raised the mother, the parents' dispositions, their temperaments, and how they worked in the field.
A lot of folks spend a good deal of money on bird dogs or think they have to spend a lot of money, but we never did. We always went with 'backyard breeders' for lack of a better term but knowing the mother and the father of our puppies was always critical for us.

HOW DID YOU CHOOSE HOSS WHEN HE WAS A PUPPY?
Well, Hoss was one of 12 puppies in a litter, and when we went to pick him out, it was a little chaotic. Of course, they were all cute and tumbling all over each other, but Hoss just stood out. He had a real cognitive feel to him right away. He would look me in the eye, even when he was a puppy.
HOW DID YOU START THE PROCESS OF TRAINING HOSS TO BE A WORKING BIRD DOG WHILE ALSO KNOWING THAT HE IS AN IMPORTANT PART OF YOUR FAMILY?
I feel like when you're bringing up a dog, if you gain their trust, they'll do anything for you, and they're easier to train. They know when it's time to work and when it's all business (especially when you bring out the training bumpers, birds, and your gun) and when it's not.
We always trained our dogs, Hoss included, with positive reinforcement, since they are a part of our family. Hoss acquired the knowledge and awareness of when it's time to work through this positive reinforcement and through repetition of training. When we go out, he gets excited because he knows it's time to work. Then, when the gun gets put away, he knows that it's time to relax, and he puts his paws up. But at the end of the day, Hoss is my buddy. He goes everywhere with me. He comes to work with me, we go fishing together, and I take him when I show ranches. He's really helpful because he'll even go out and flush birds while we're on a ranch. I always had dogs growing up, and they were always a part of our family, and that's how we think of Hoss.
We have twin 10-year-old boys, and they'll always remember Hoss as their bird dog. He's their companion, and he sleeps in their room at night. We're looking at getting a puppy this spring, which is great because it means that Hoss will get to teach our puppy a thing or two. When Hoss was a puppy, he learned by watching our old dog Tucker, and I think it will be true with our new dog, too. The coolest part is that our boys will have the experience of training our puppy, and Hoss will be a part of that. I'm not a professional dog trainer by any means, but I am an avid hunter, and I love my dogs. We love our dogs like we love our kids; they're a part of our family.
DESCRIBE WHAT IT'S LIKE HUNTING WITH HOSS.

Hoss is an incredible tracker, and we've had plenty of instances where someone will wound a bird but won't kill it. The bird will hit the ground, take off running, and will cover some serious ground, even when wounded. One time, I was out with some clients, and one of them wounded a bird, and it hit the ground running. Hoss took off in the complete opposite direction, to the point where everyone else thought that he was going the wrong way. That's not always so great in a field full of other birds because a dog chasing a wounded bird can flush out the other birds unintentionally. Our clients asked that I call Hoss in, but I know how good of a tracker Hoss is, so I told them to wait and to trust Hoss. Sure enough, he disappears over the ridge and is just gone. We're sitting there waiting, and everyone thinks he's gone off in the wrong direction. But about 15 minutes later, from the complete opposite direction, Hoss comes up behind us with that rooster in his mouth.
WHAT'S THE BENEFIT OF HUNTING WITH HOSS VERSUS HUNTING ALONE?
To be honest, it's no fun hunting without Hoss, not only because he's my buddy but also because it's inefficient for me to try to shoot birds and then find them after they've fallen. Hoss, and most other bird dogs, are so good at tracking and finding birds that I've shot that I lose far fewer birds than I would if I was hunting alone. It's important to me to retrieve what I've harvested, and Hoss helps me do that.
In late August 2021, as the world settled into the bottom half of the Covid pandemic, the sale of a 1952 Topps Mickey Mantle baseball card in near-perfect condition grabbed headlines when it sold for a staggering $12,600,000.00, making it the largest amount ever paid for a piece of sports memorabilia. In my last article, […]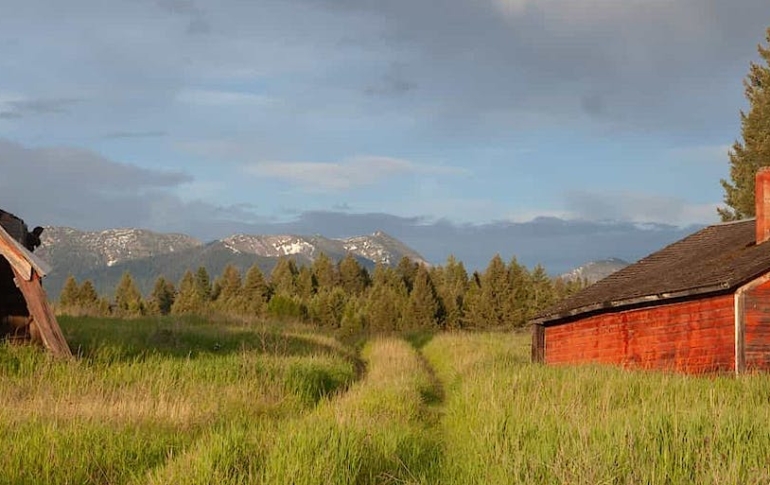 Renovating residential homes has been a hot topic for many years. Television has promoted the process of upgrading real estate through multiple shows across several networks. However, did you know upgrading and renovating farm and ranch properties has also become popular? The rising price of agricultural land has made it difficult for the average producer […]